Without having a Single Customer View application and real-time insights in place, organisations struggle to deliver renown outcomes and may even result in dissatisfaction and even churn.
Let us look at the top 3 challenges and the resultant bottlenecks faced by the financial institutions.
Top Challenges faced by financial institutions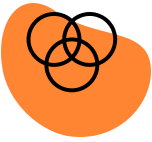 Relying on Legacy System
This is first and topmost challenge that most of the businesses today have access to an unprecedented amount of customer data.
Infrastructure Complexity
The absence of proper infrastructure is preventing banks from effectively managing the situation, in turn seriously affecting the performance of business-critical applications.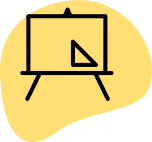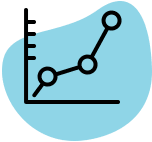 Operational Effectiveness
IT departments spend 60 to 90% of their budgets managing and maintaining older systems, leaving little left over for new initiatives.
Our FSCS SCV Audit & Automation solution helps you tackle the challenges around gaining a Single Customer View and develop data quality to promote efficiency in operational readiness and improve accuracy in FSCS SCV Regulatory reporting.
We will be able to help you in whatever the stage of your regulatory reporting programs and I am for sure you will not be disappointed rather surprised with our offerings and customer success stories.

Poor Data Quality​
Our SCV Forza – FSCS SCV Automation platform will engage only cleansed data for SCV output generation using Gap study and staging area data.
Data Privacy and Protection
All the SCV related information will be kept in the FSCS SCV server and the SCV output files will only be allowed for authorised users. SCV output files for FSCS submission are highly encrypted and protected with complex password mechanism.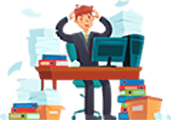 Data Duplication
Data Duplication which is the high-risk issue in SCV files which are managed by the SCV Forza – FSCS SCV Automation platform by using AI based fuzzy logic validations and mechanism.
Inaccurate Customer & Account Holder Information
Customer and Account information are taken from the Core Banking Solutions or staging area in order to comply with the minimum data requirements in SCV files.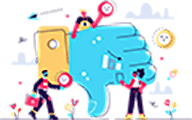 Poor FSCS standards followed on SCV files generations
All the FSCS specified standards are strictly followed within our SCV automation platform and the reports are produced with high level accuracy and full compliance.
Inaccurate Reporting and Less Informed Decisions
FSCS SCV Data output at the FSCS SCV report submission will only be carried out after successful validations and mandatory conditional validations demanded by FSCS.

Inaccurate Account segregations
Account segregations are carefully managed using linked accounts and relationship datasets and an accurate reporting is carried out ensuring utmost data integration.
Poor Data Aggregation
Data aggregations will be managed by our SCV Forza – FSCS SCV Automation intelligent platform and an accurate reporting to the satisfaction of FSCS will be ensured.

Our Competitive Advantages
You can access customer data of any size.
Highly customizable API and the single customer view reporting application is well optimized for your data environment
Our consultant's combined Subject Matter Expertise is 70 plus years and you can fully rely on the quality and integrity.
We help you to screen data with FCA, Royal Mail, Company house, ISO, Charity Register
Well classified SCV audit risks – High, medium, low risk flags for prioritizing remediation efforts.
You can easily compare past single customer view audit reports into benchmark actionable items.
Dozens of reports which ticks every box for FSCS regulatory compliance requirements.
Generic Plug-in API's to any core banking system or data points
We engage start to finish of your FSCS journey with complete handholding.
Provide utmost accuracy and Complete Peace of mind
We will be able to help you in whatever the stage of your regulatory reporting programs